As a member of a Team, you may transfer ownership of a Project to another team member, so they may add/edit audio files.
To transfer ownership of one of your Projects to another member of your Team:
Click the ellipses (...) on the Project you would like to move.
Click Share.
Choose which team member you would like to collaborate with and set the permissions (Edit/View) you would like to grant.
Click Update.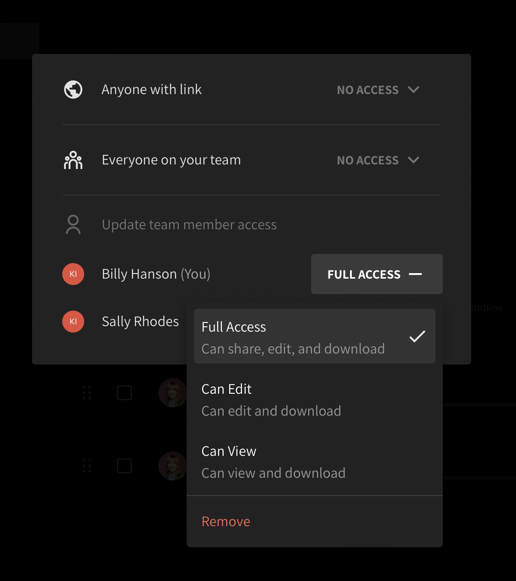 A notification will appear in the screen's bottom-left corner indicating the Project has been transferred.